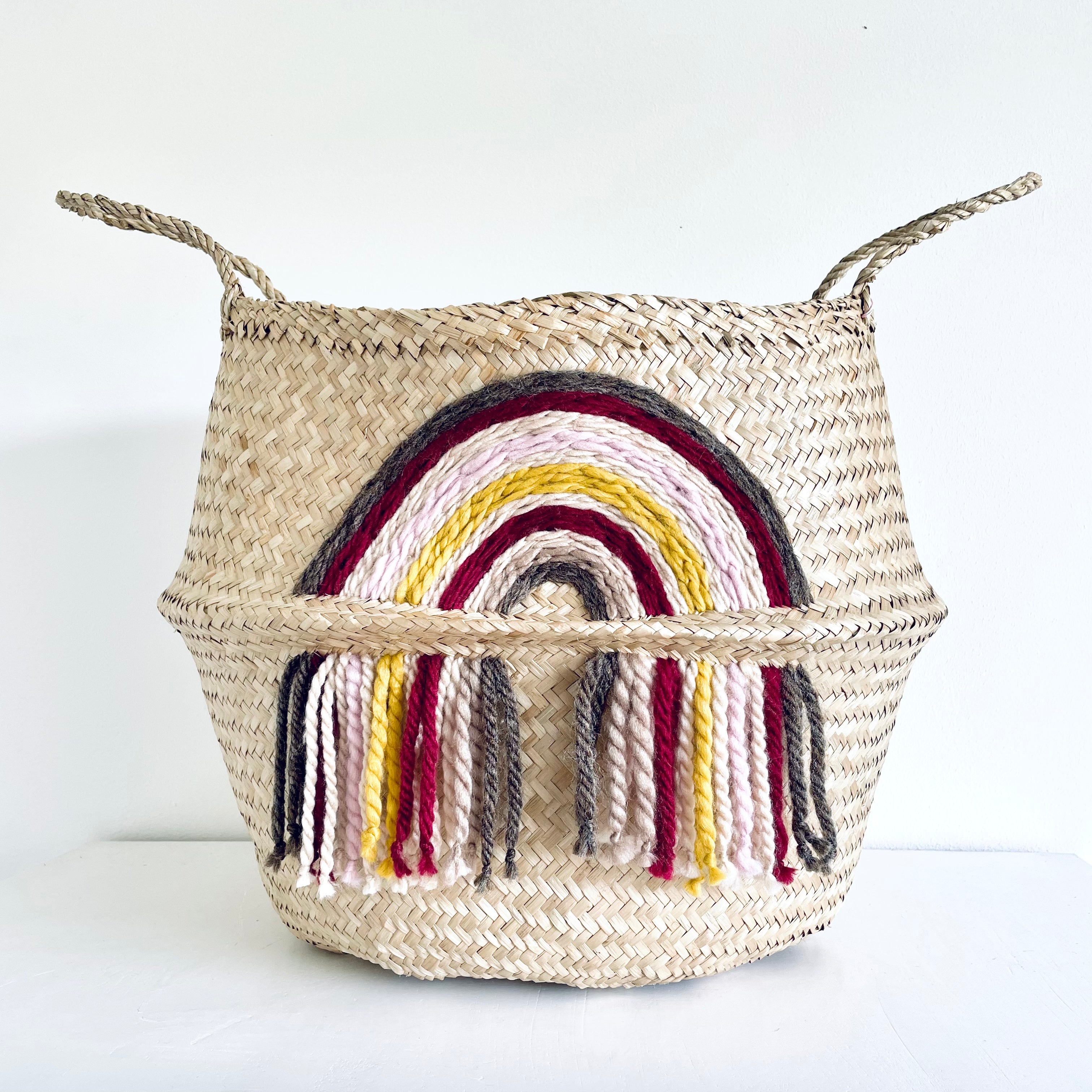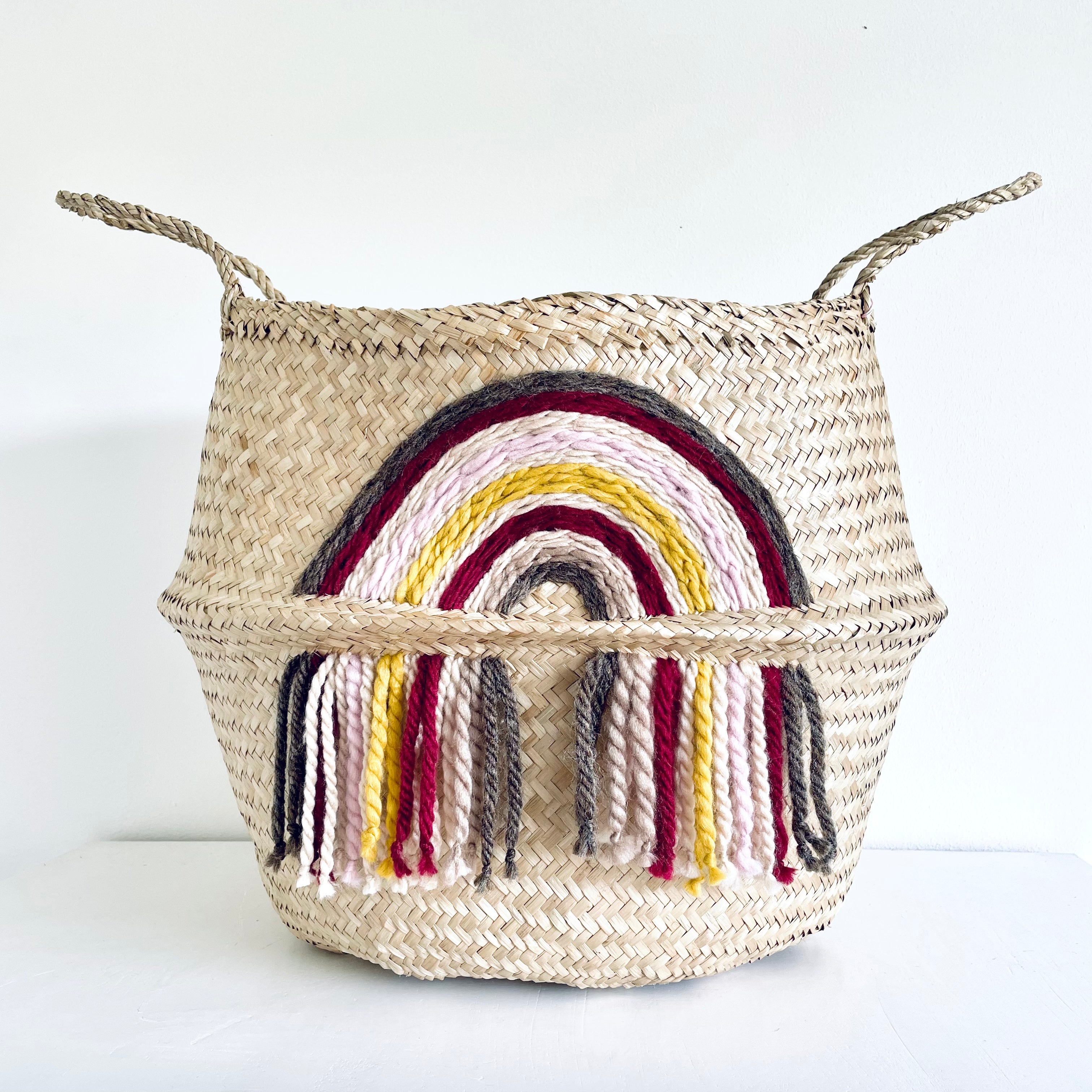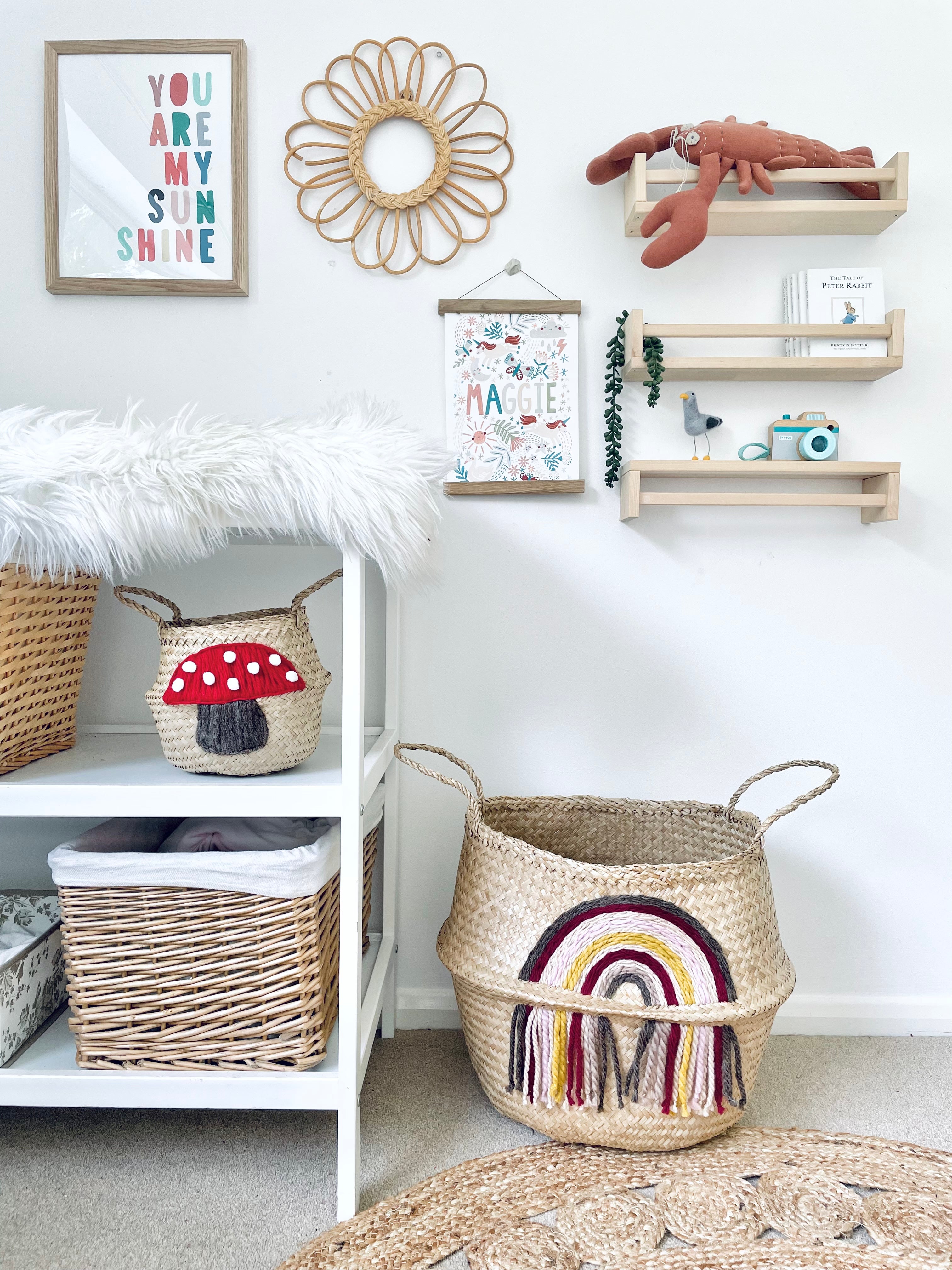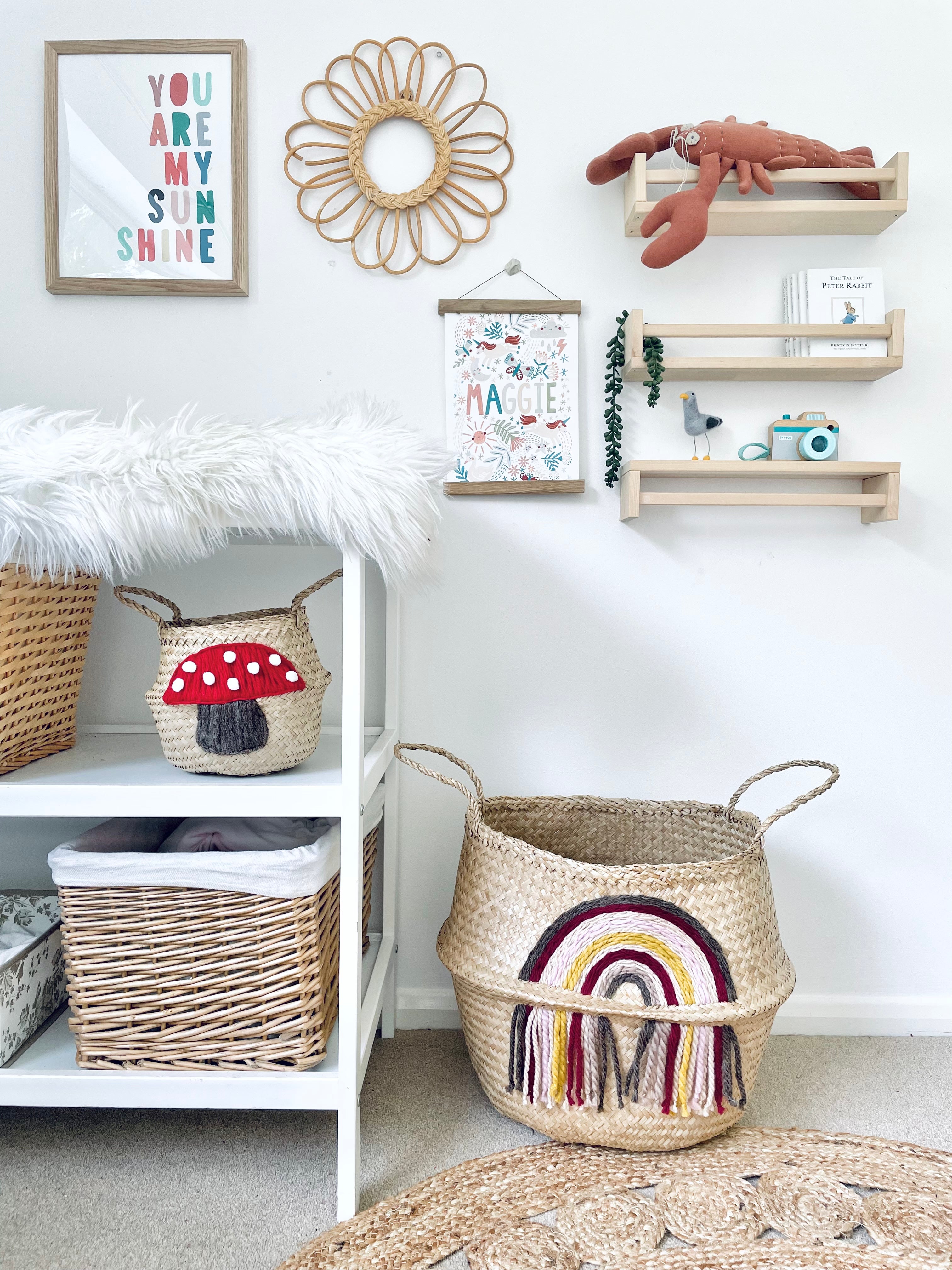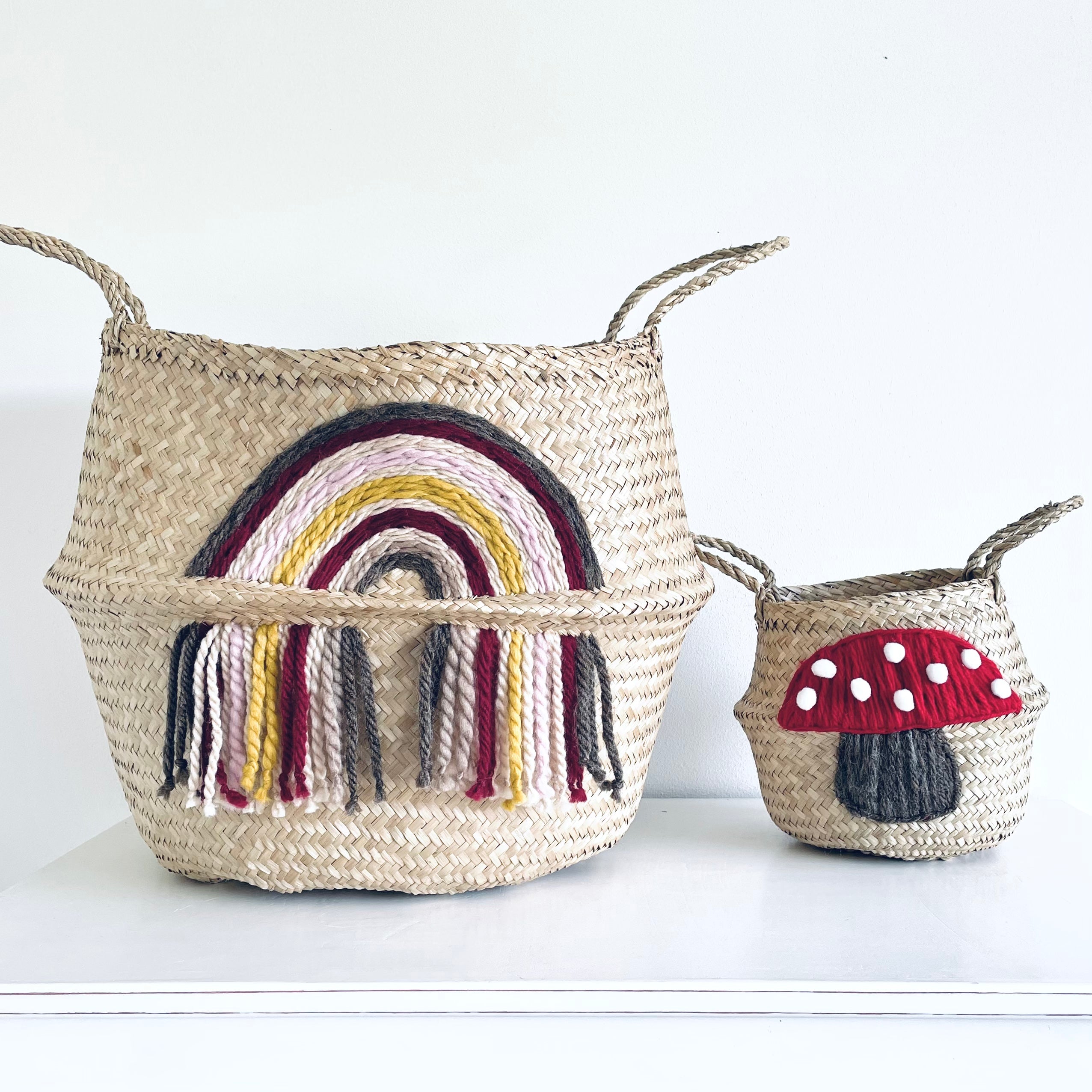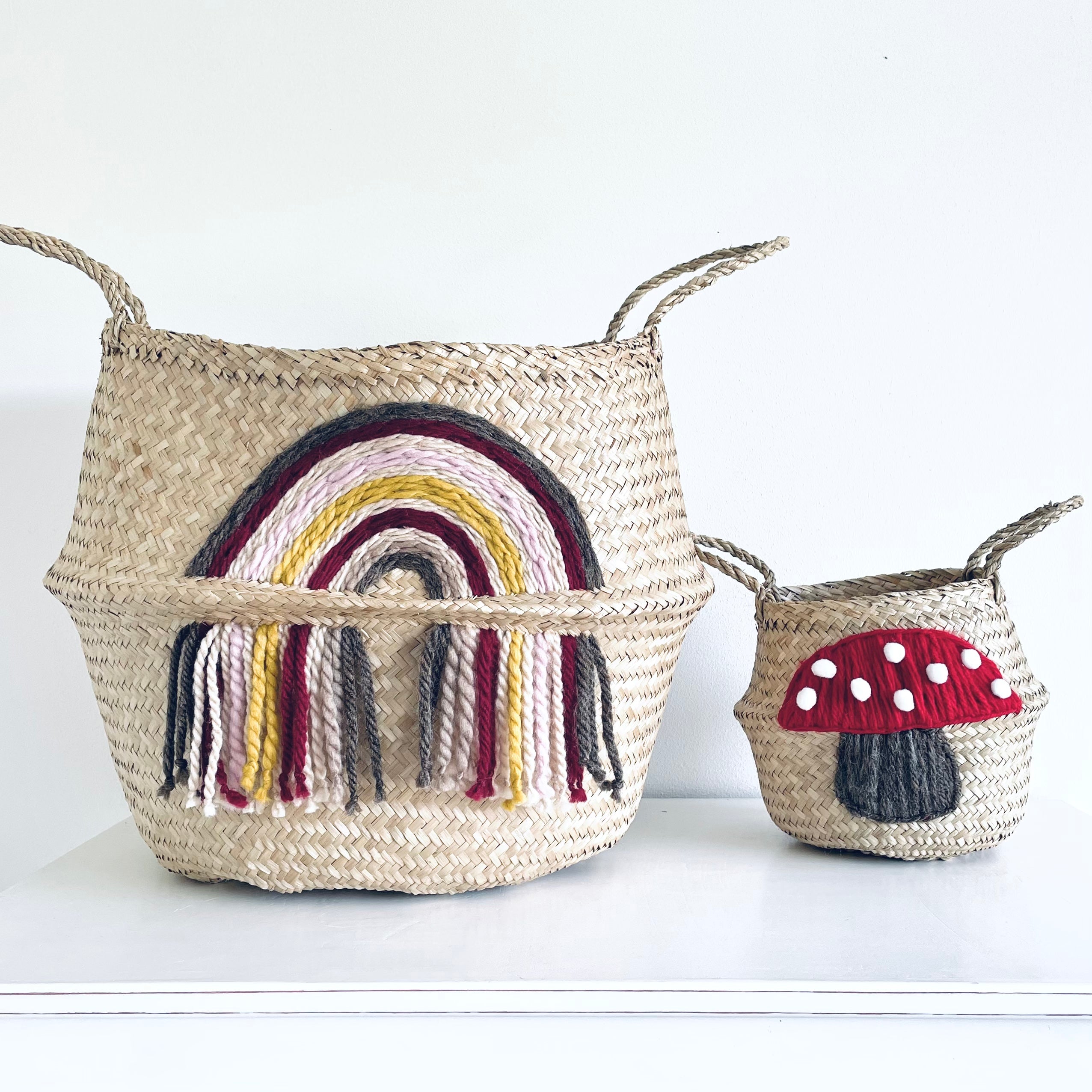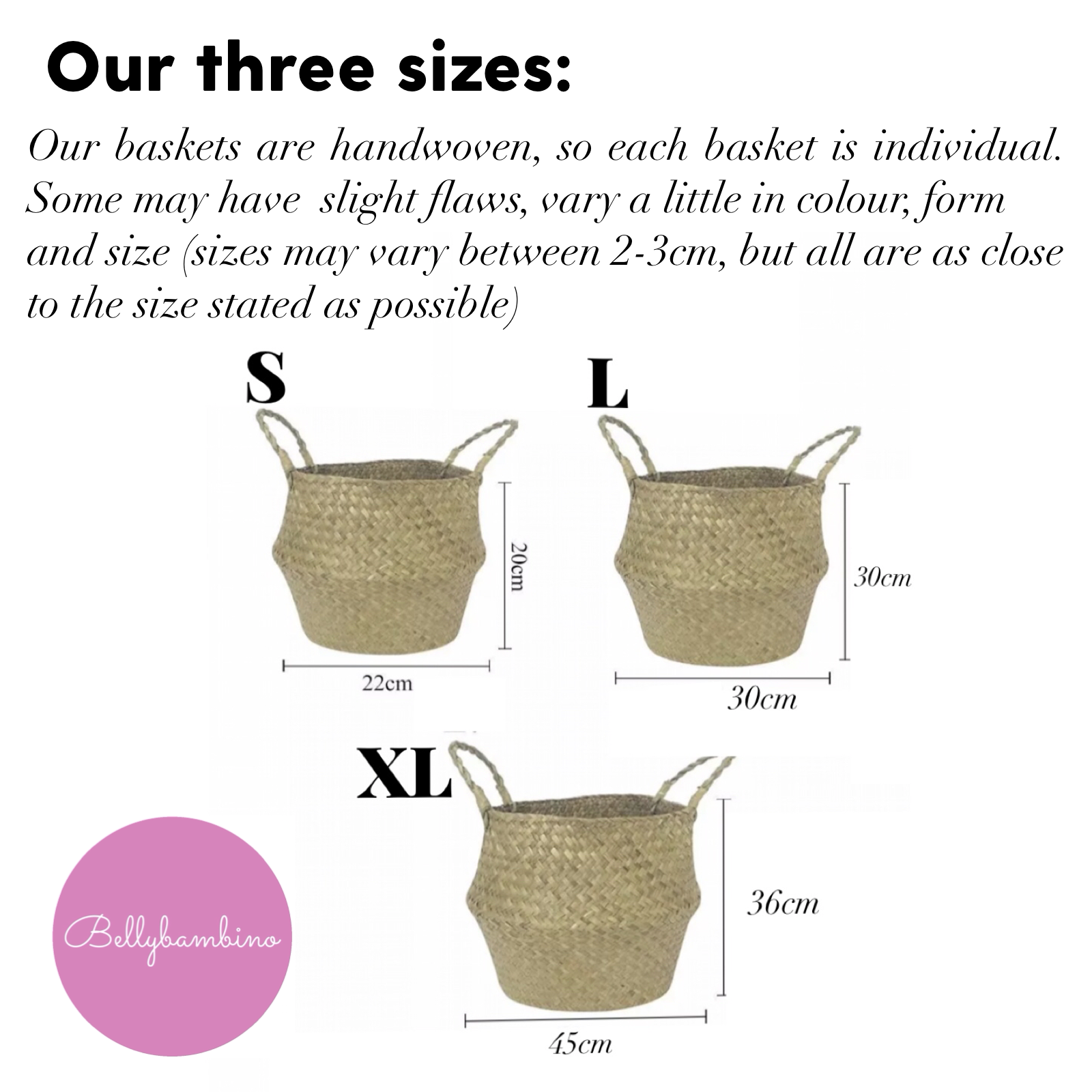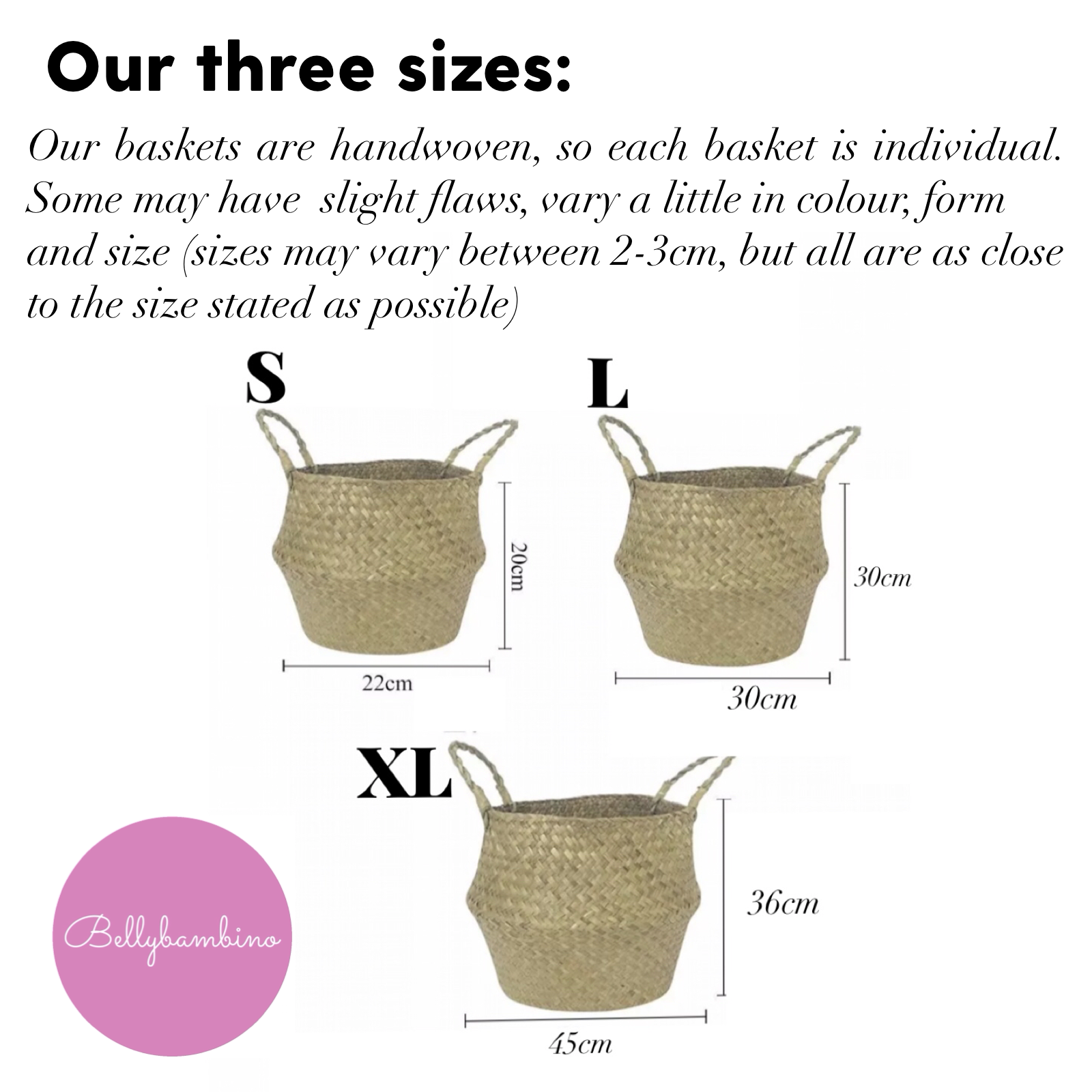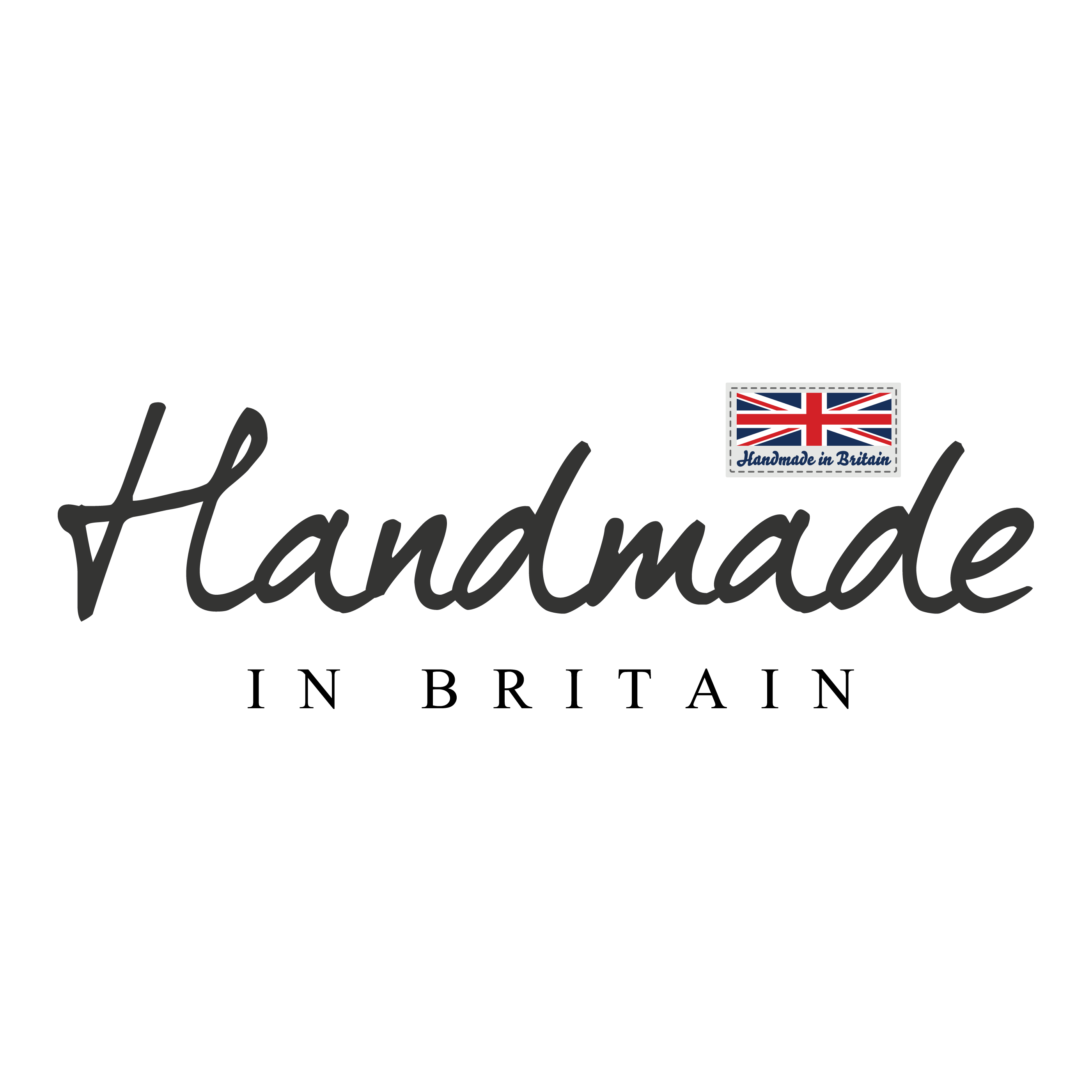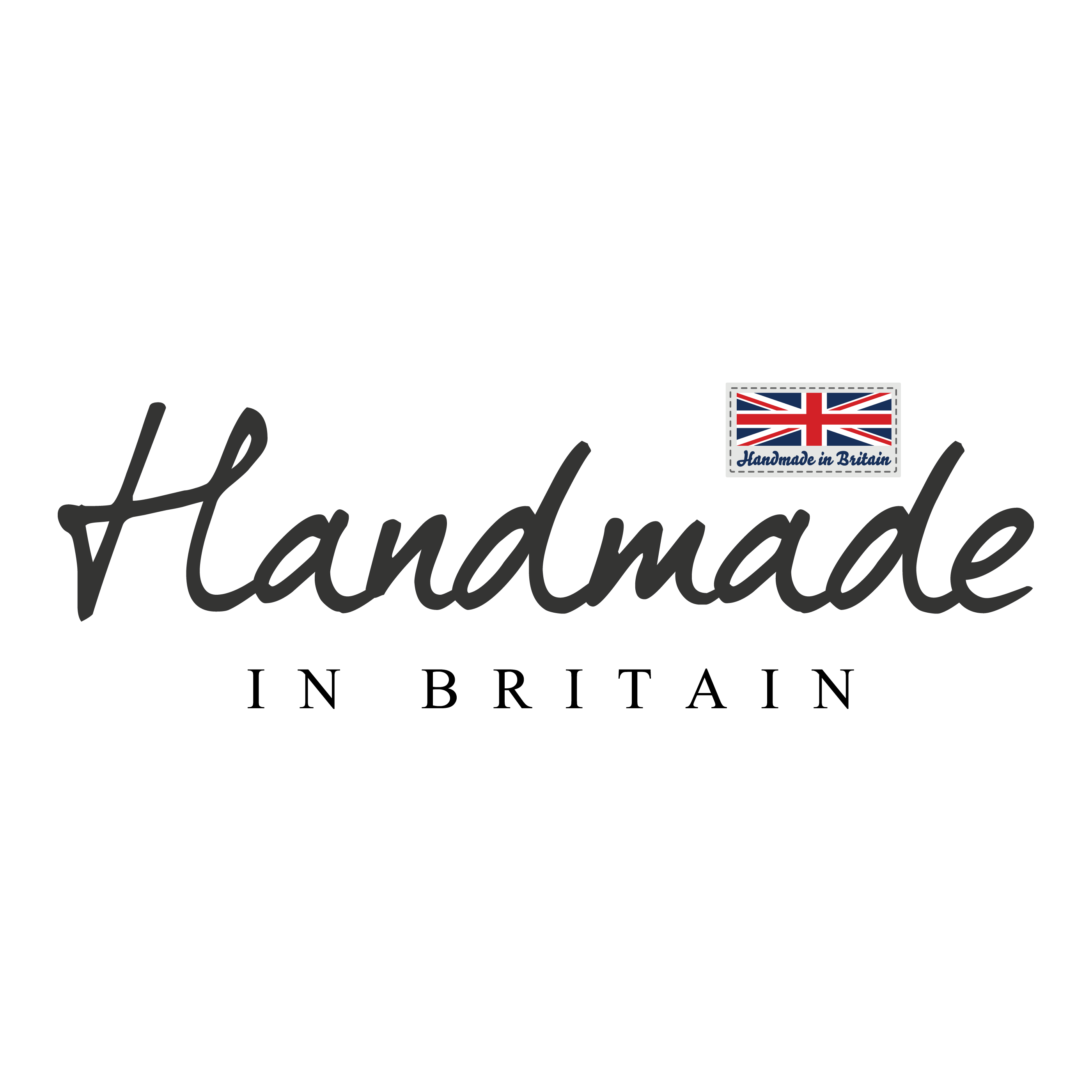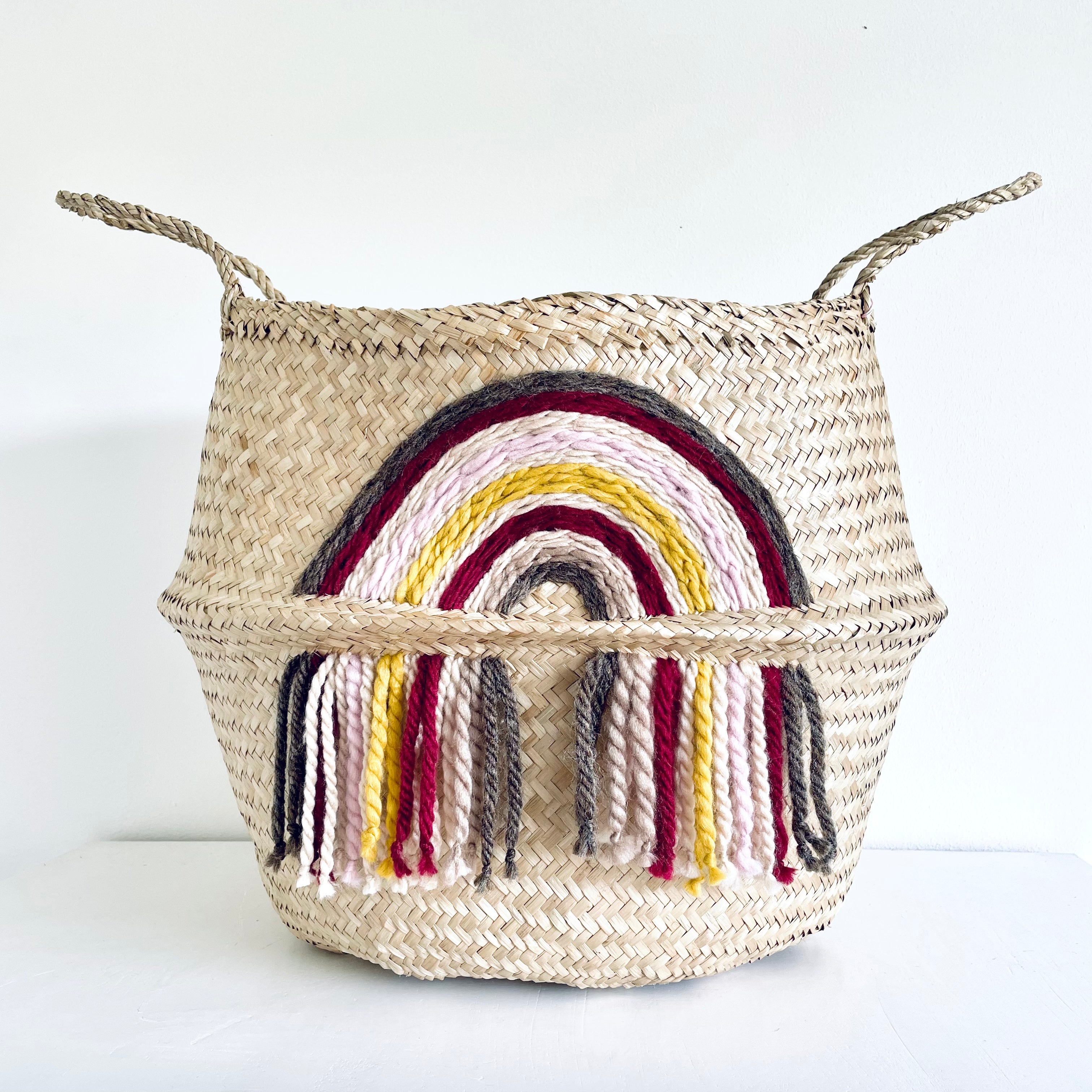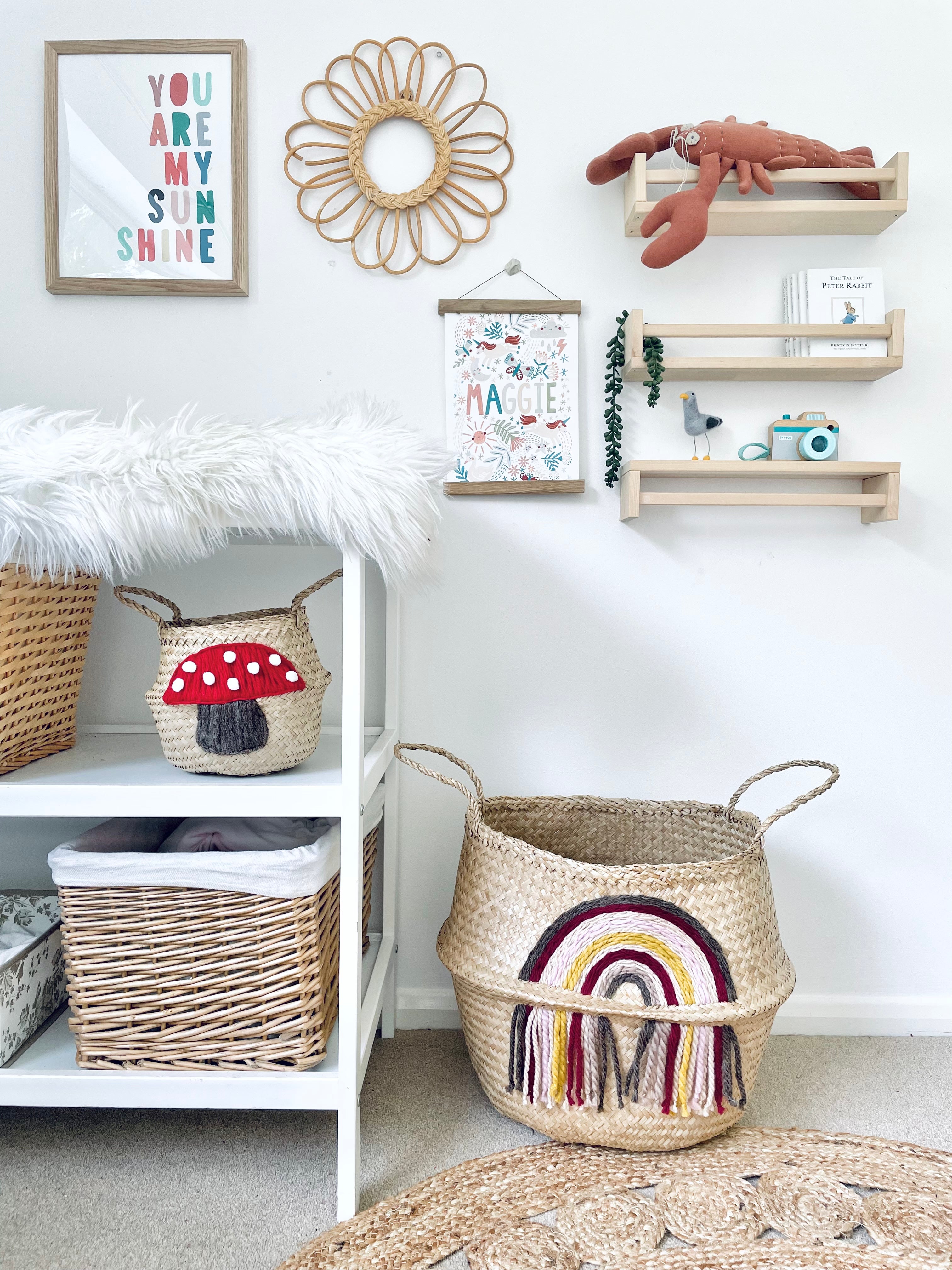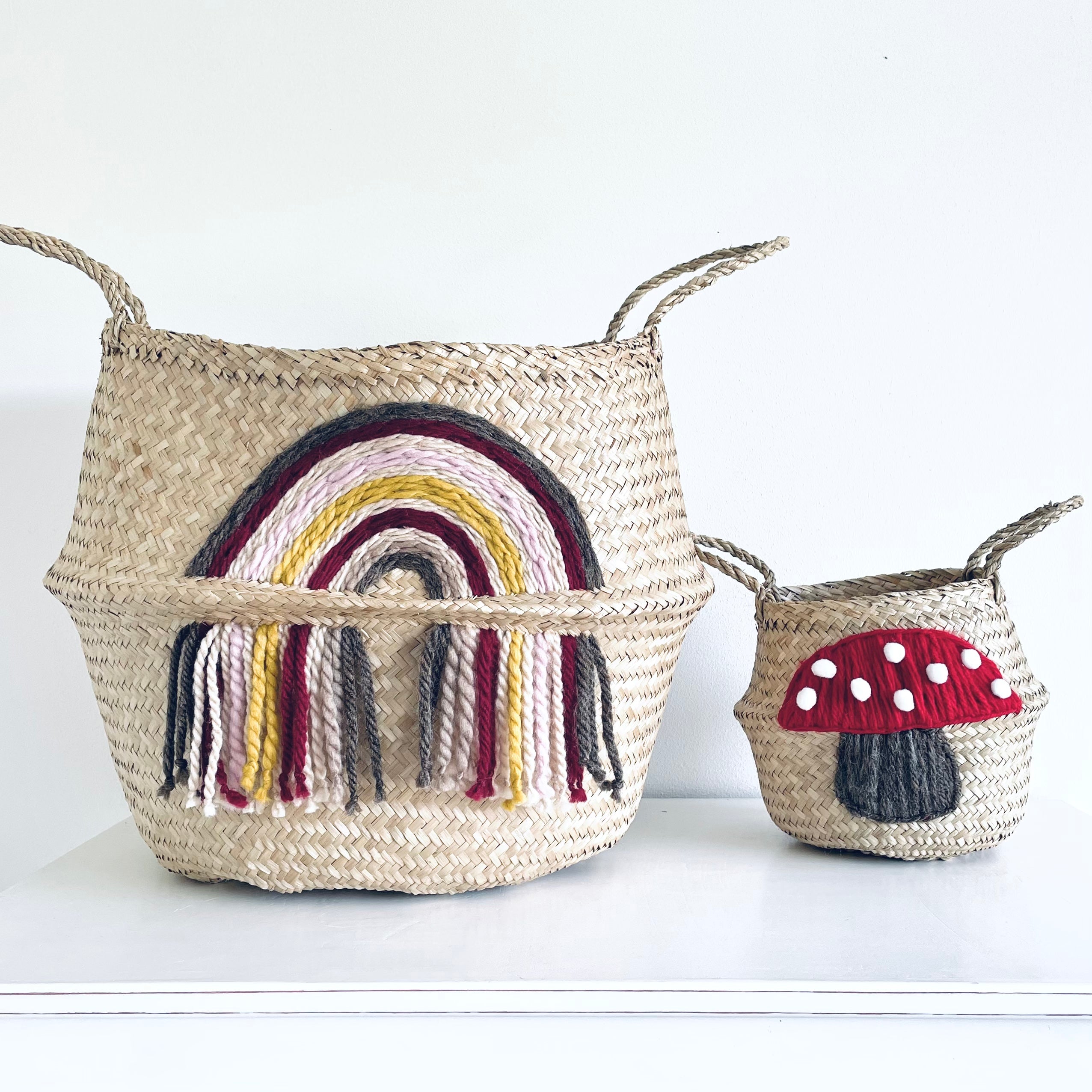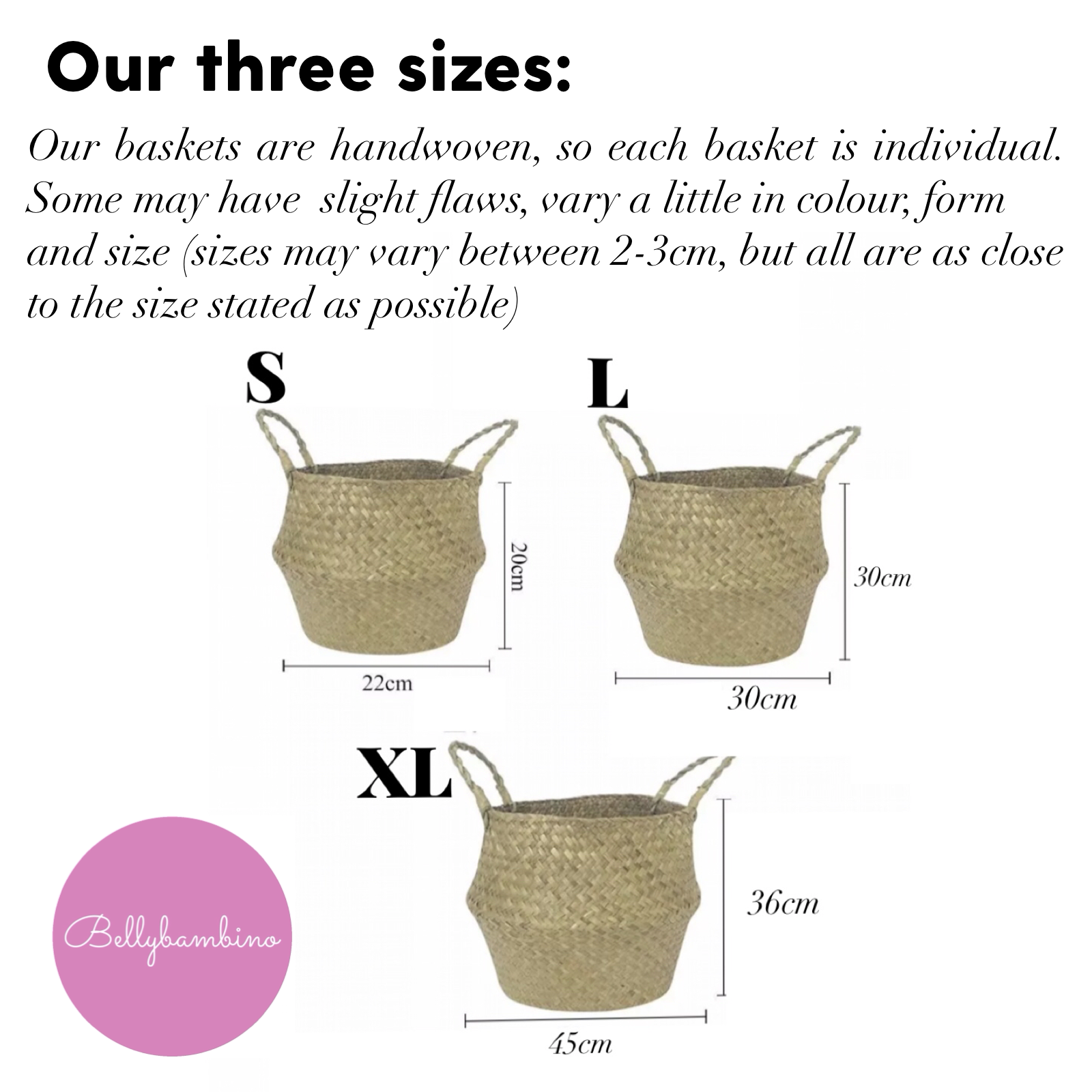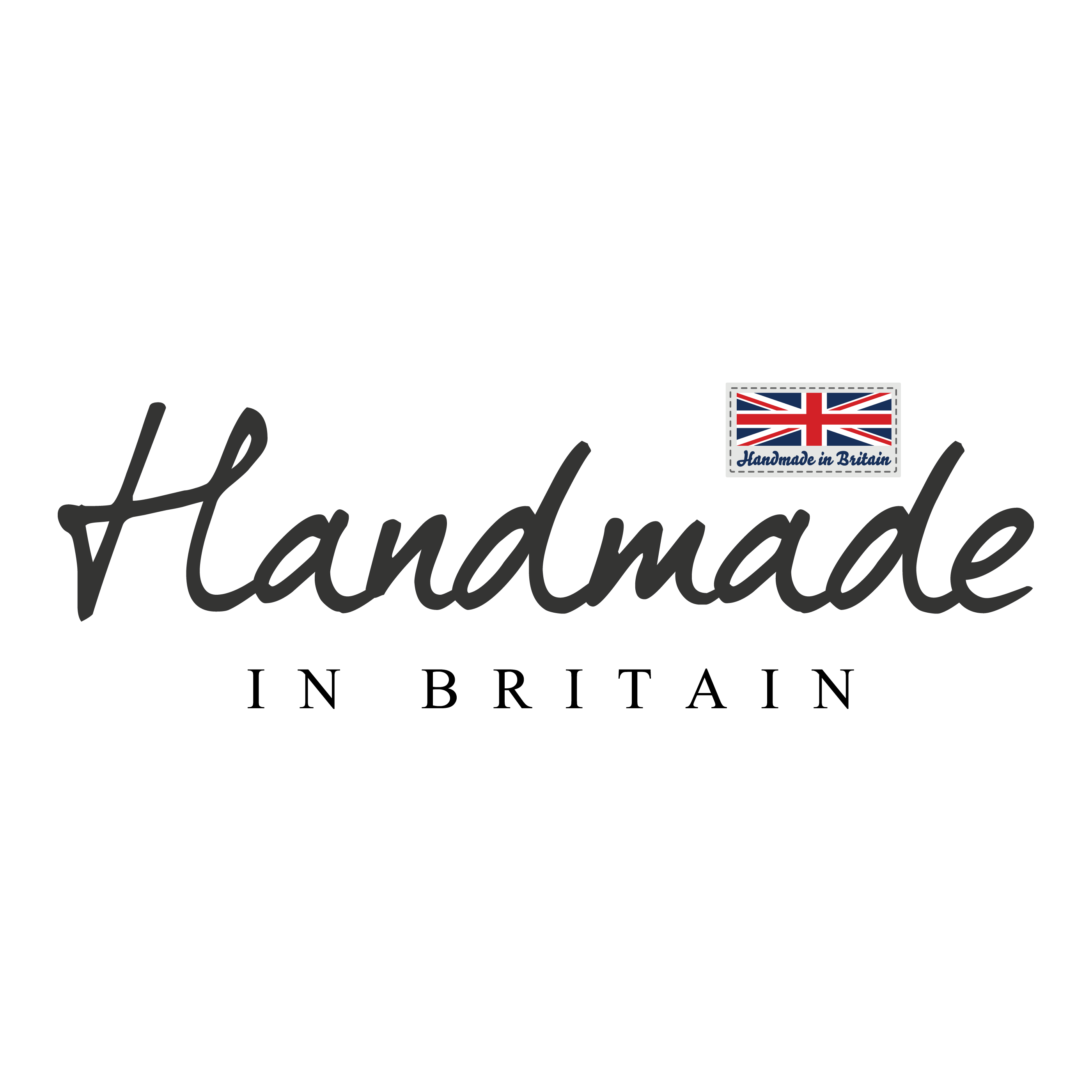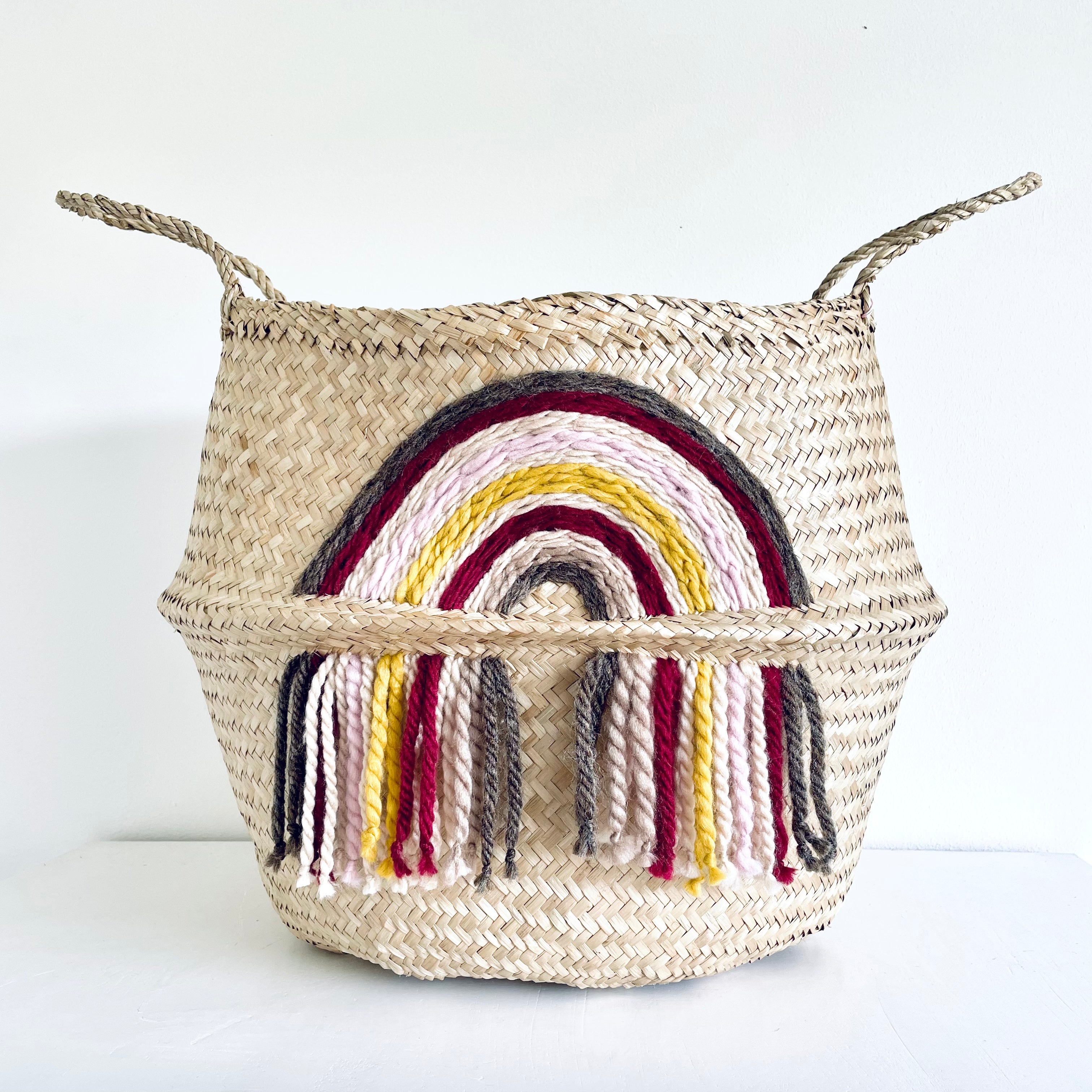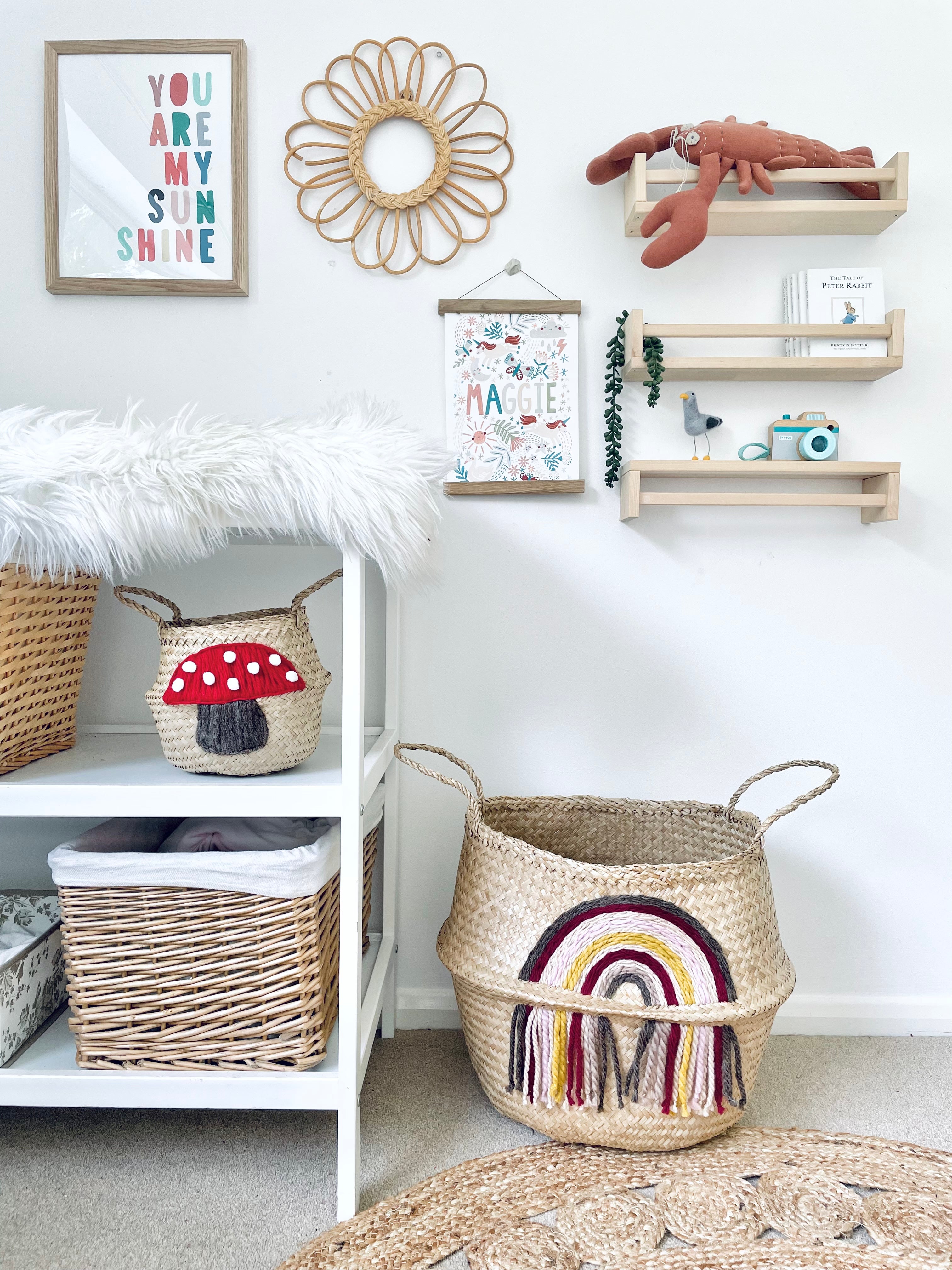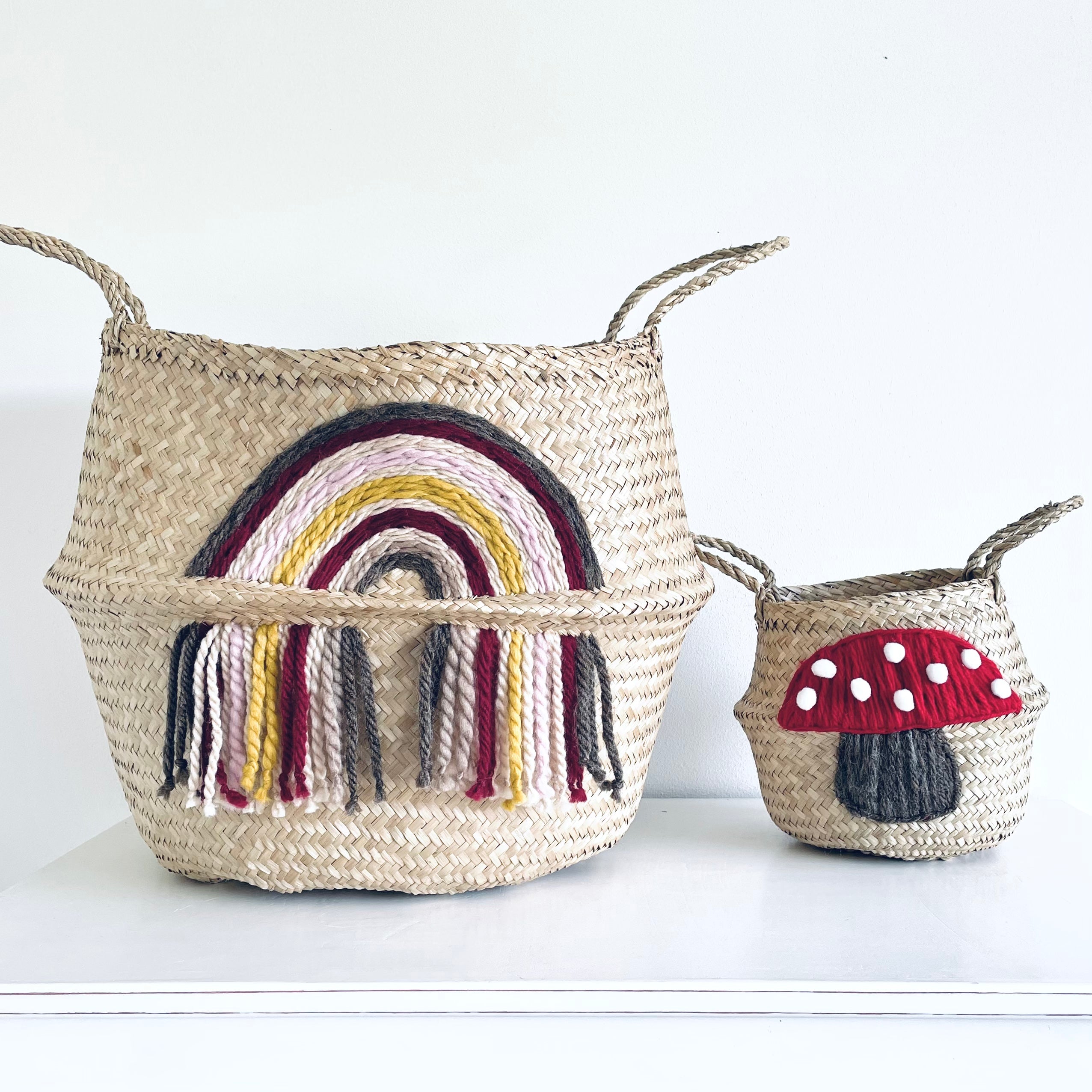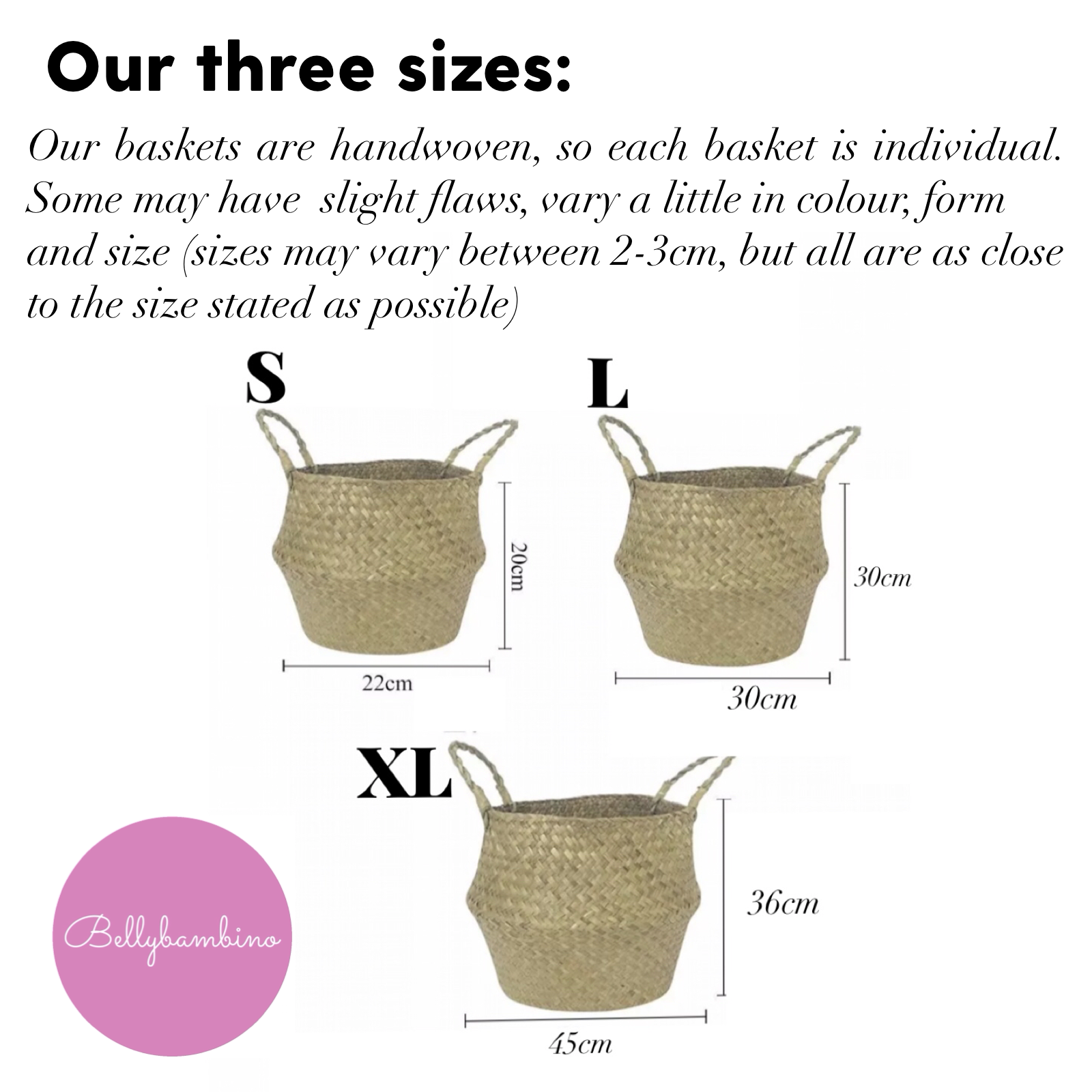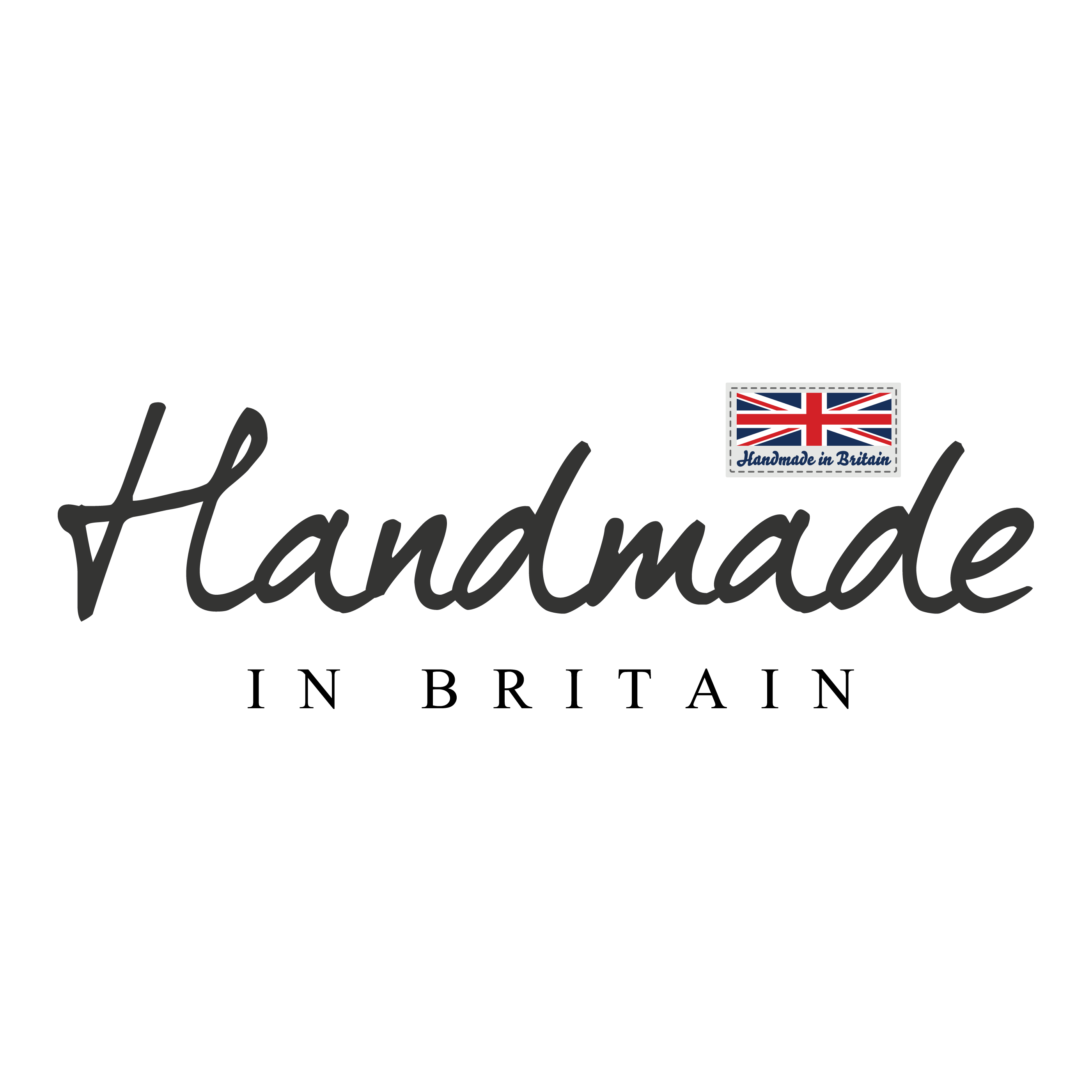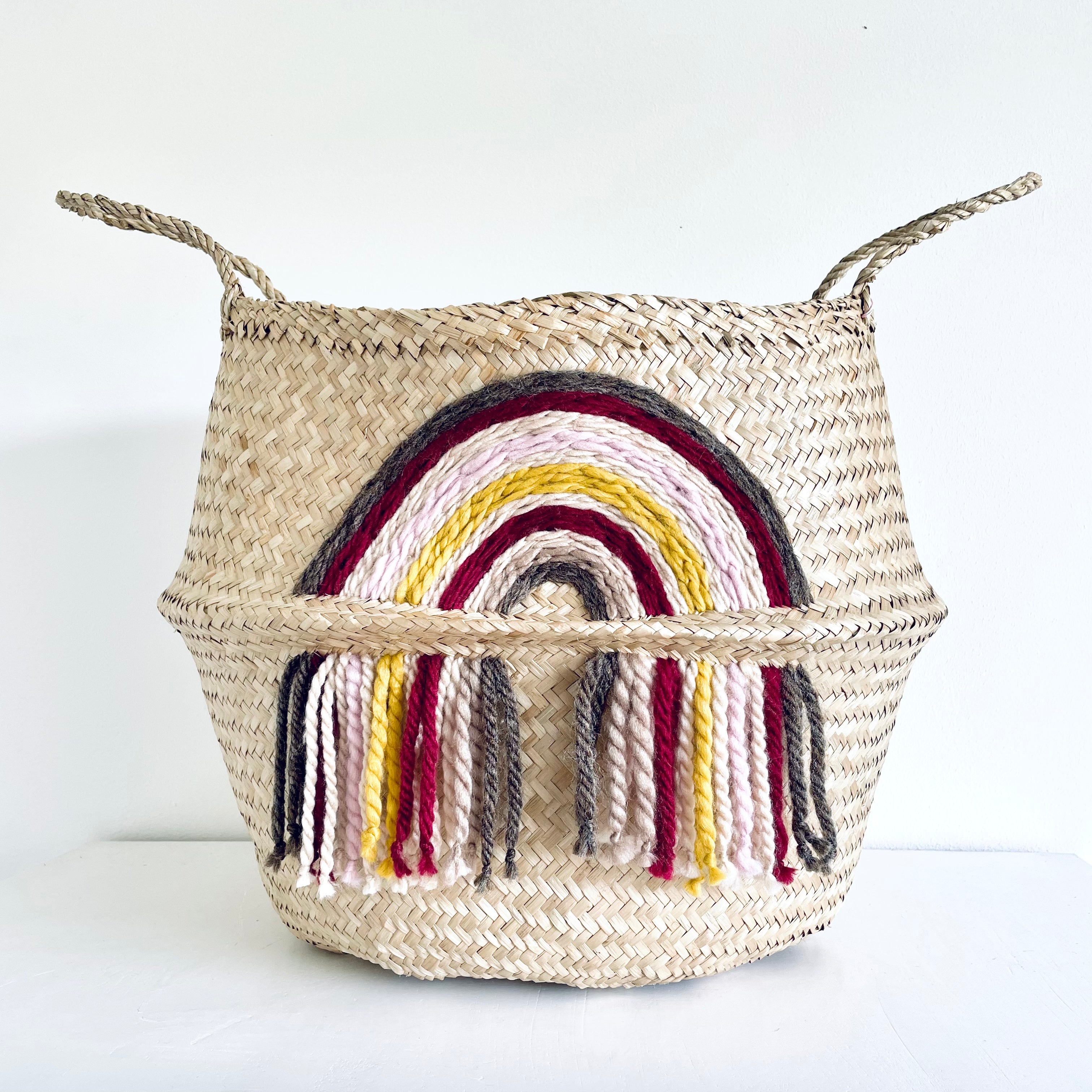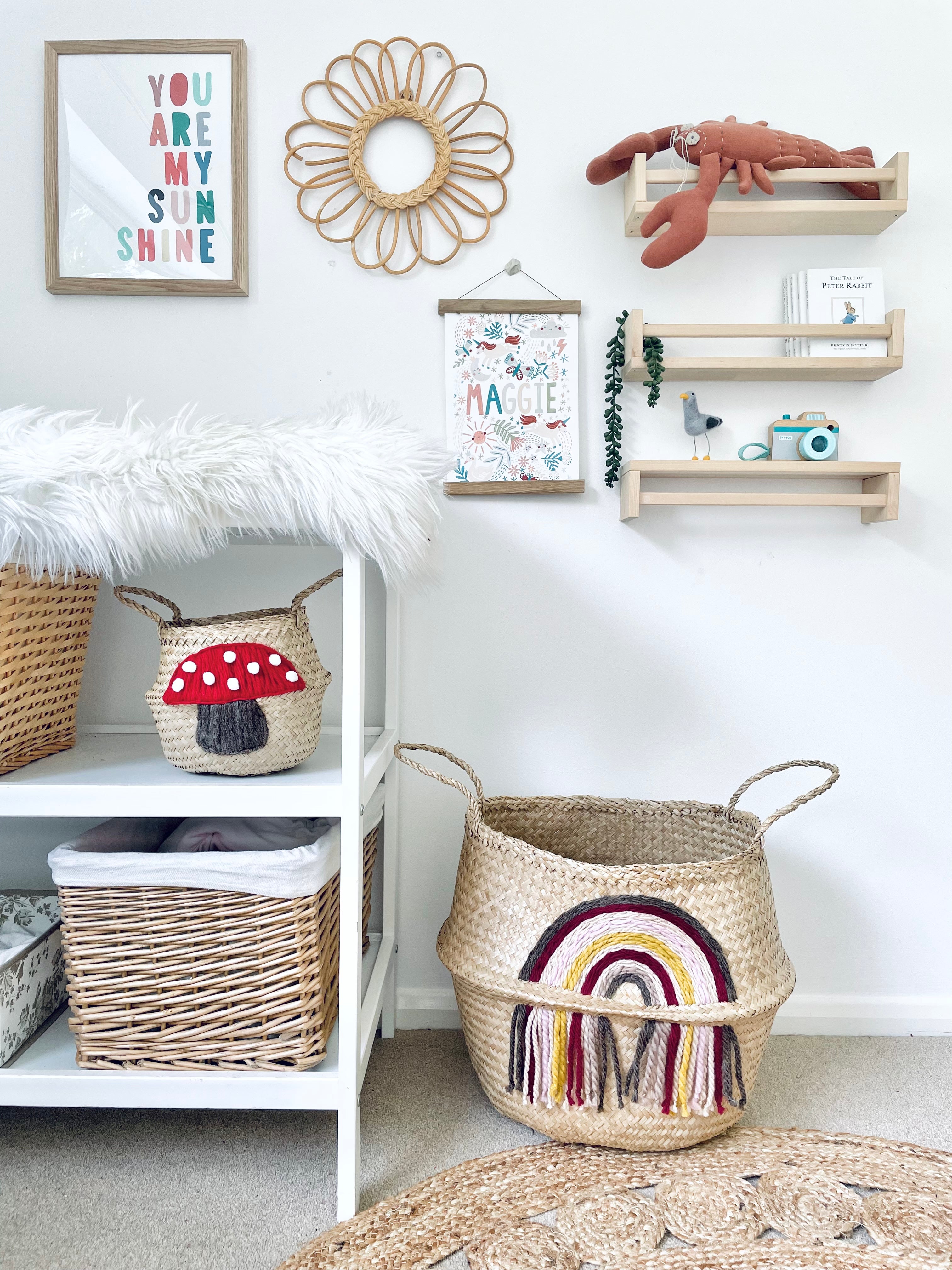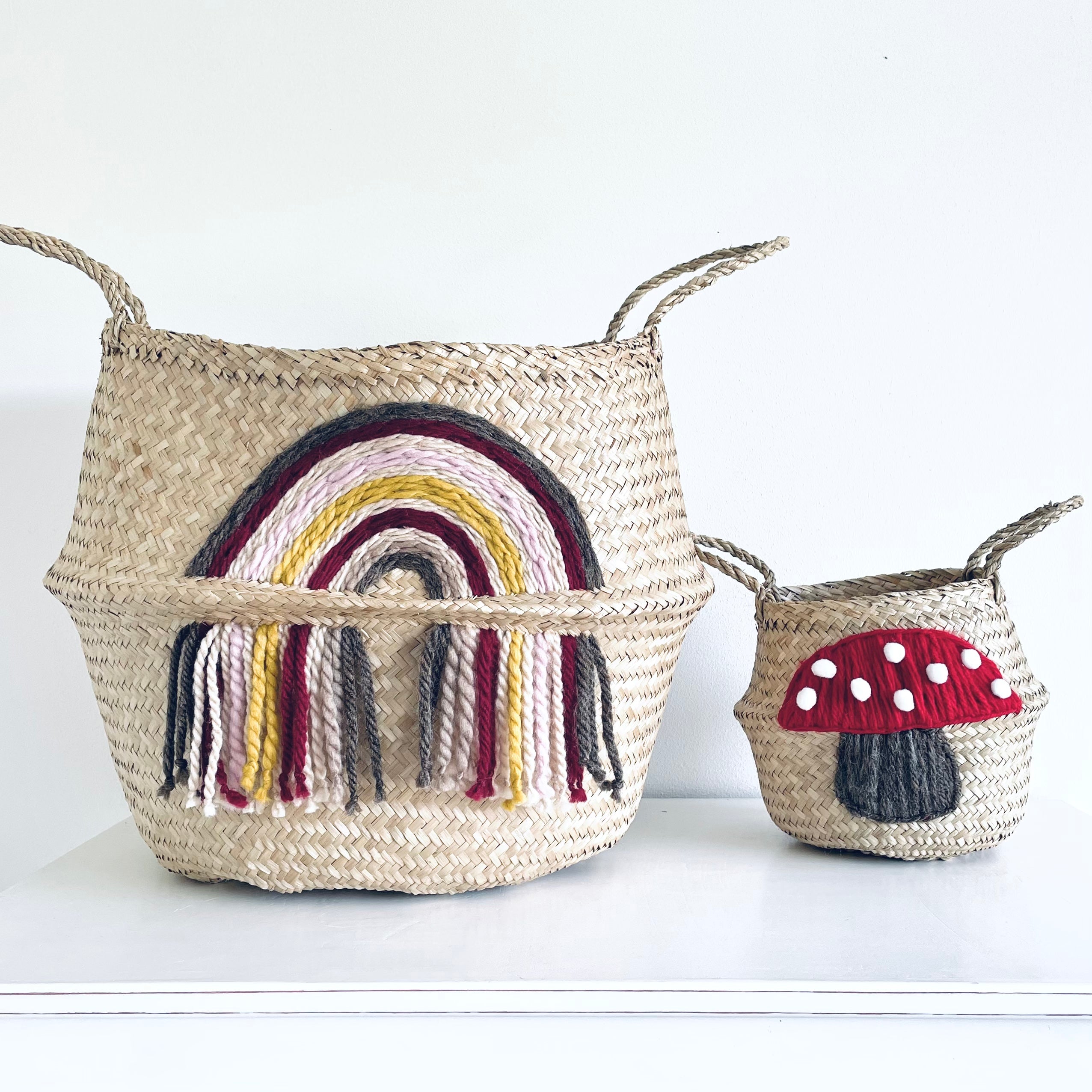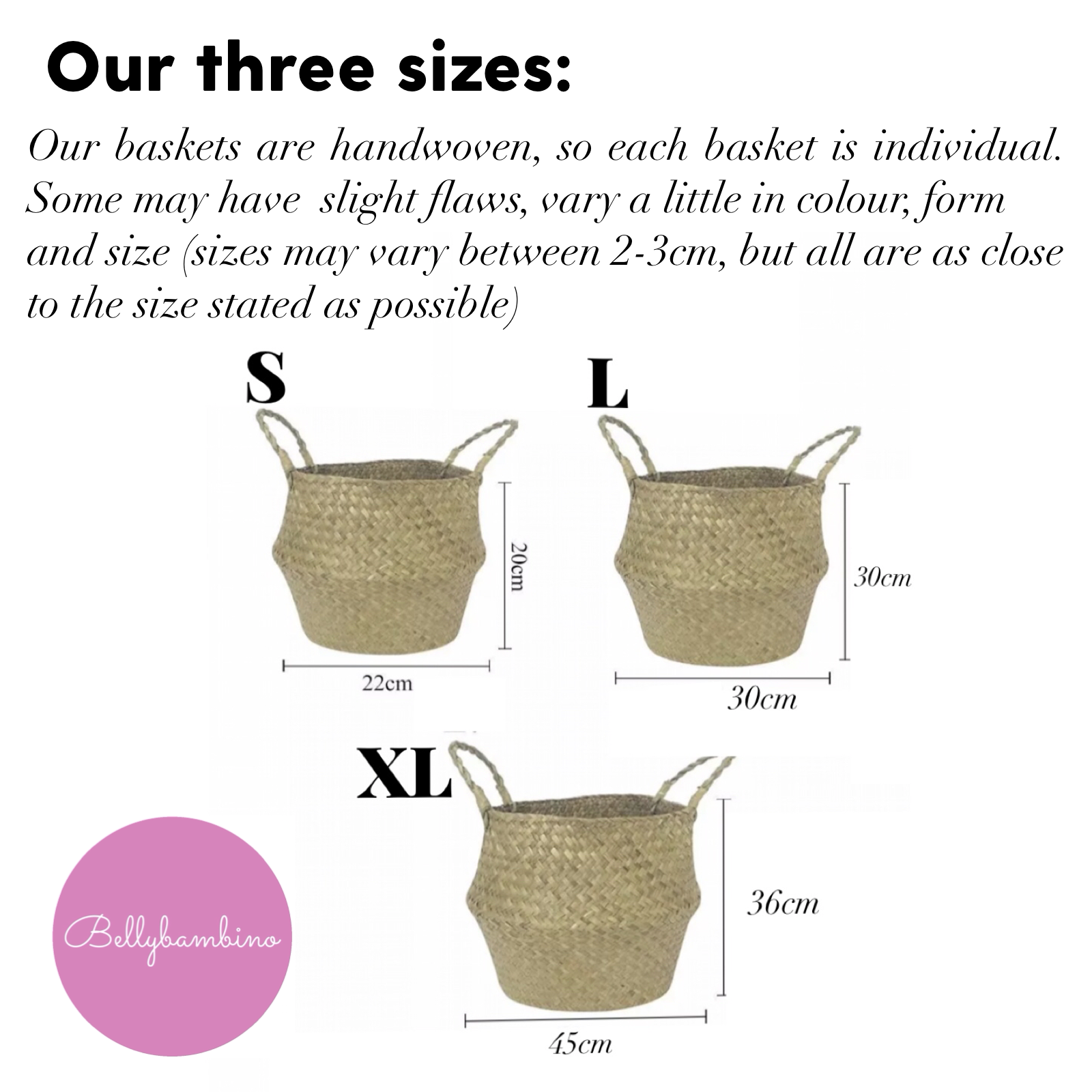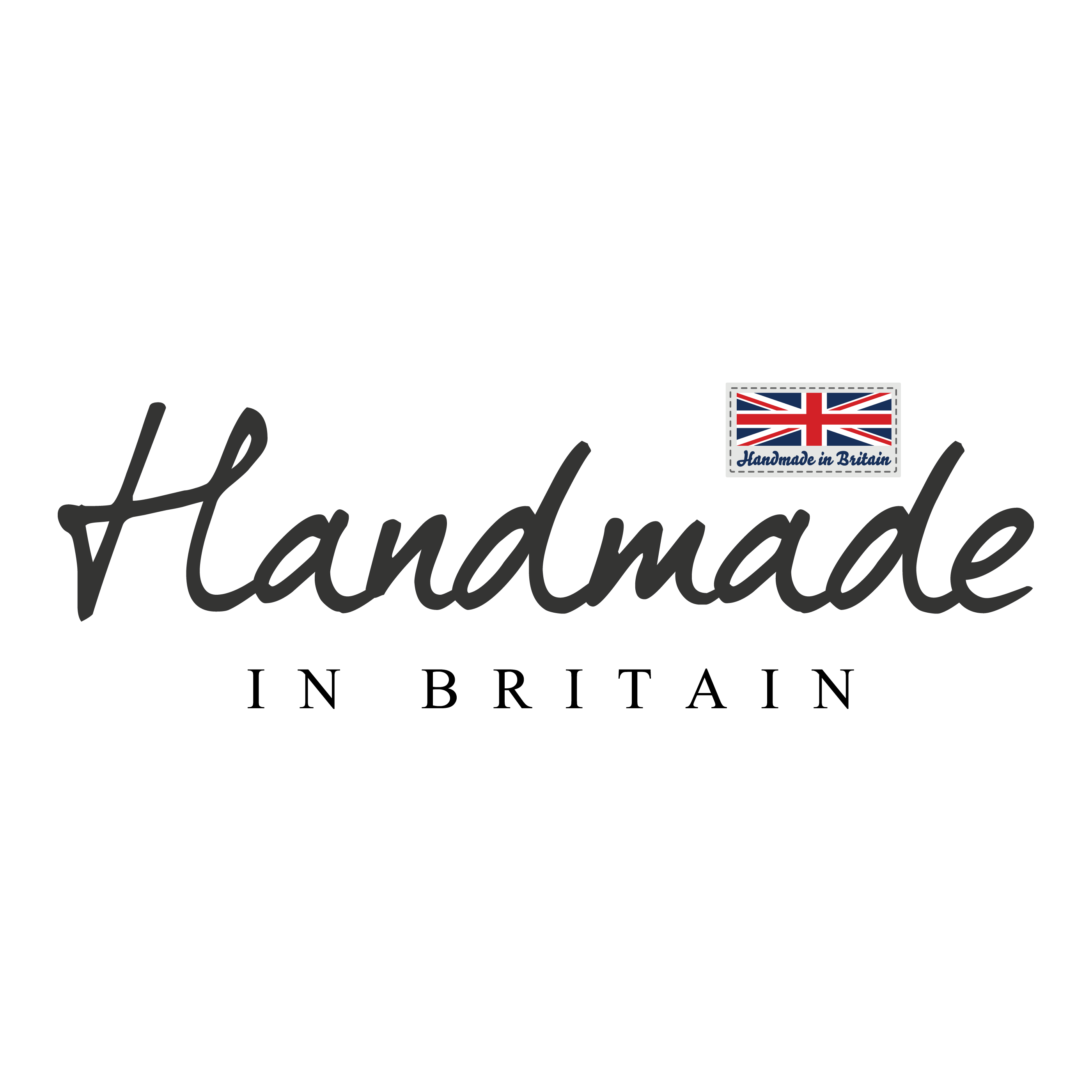 Maroon tassel rainbow basket - Extra Large
This gorgeous basket, hand stitched with a lovely rainbow is perfect for your little ones to touch, explore and imagine . What will you keep in yours? 
Made from handwoven natural seagrass, using the softest wool to hand make the rainbow, each basket is unique and made here in the UK.

Makes a perfect gift for a new baby, as you can fill with lots of lovely gifts! Or for you and your baby, because you love it...
Just because the toys are tidied away, doesn't meant the fun has to stop! 
DIMENSIONS:
height - 36cm (not included height of handles)
width - 45cm (at widest part)
Our baskets are handwoven, so each basket is individual. Some may vary a little in colour, form and size (sizes may vary between 2-3 cm, but all are as close to the size stated as possible)
UK DELIVERIES
Baskets
Baskets are handmade to order, processing time can be up to 7-10 working days after purchase - but often much sooner!
FREE DELIVERY

Sent via Evri standard tracked. Once your baskets are dispatched, shipping time is usually 2-4 days with full tracking provided.
Non baskets
FREE DELIVERY 

Non basket items may come in different boxes and on different days. And our larger items may arrive via a different courier, depending on which warehouse it leaves from. You will receive full tracking on dispatch.
INTERNATIONAL DELIVERIES
We will soon be able to offer all our products to international customers. If you are outside of the UK, and would like to purchase our baskets, please head over to our Etsy Shop. You can find us by searching Bellybambino on Etsy. 
Wherever you order from, we will send an email when your order is dispatched with your full tracking information, as a signature may be required upon receipt.
Keep an eye on our Instagram page, where we will keep you updated on our international delivery progress. Find us on Instagram by searching @bellybambinobasket.

Hi, I'm Helen, founder of Bellybambino! Following on from my obsession with storage baskets in a bid to tackle the never ending chaos of my three children's toys, I created Bellybambino. I wanted to make tidy up time fun, and incorporate stylish designs for kids and grown ups making toy storage practical but beautiful.
The thing I love about working with hand woven seagrass, is that each basket varies slightly in shape, making the face of each of my animals unique with its own personality. Its always a pleasure and surprise to see the finished product smiling proudly back at me.
We use specially formulated dyes, which allow our baskets to retain their flexibility whilst keeping their vibrant colours and durability. 
I'm so delighted that the love for my baskets has stretched all around the world with sales as far as New York, LA (Hollywood!), Moscow, Vancouver, Luxembourg, Sydney, Hawaii and Beijing !
We have been shortlisted for several awards, and have recently won the National Made For Mums Awards two years running! 2021 for best Eco Friendly/Sustainable Product for Families, and 2020 year we won Best Nursery Accessory. I am also incredibly proud to have been named a Finalist at the Great British Entrepreneur Awards 2021, for the Made in Great Britain Category.
We have been seen in British Vogue, Tattler, House & Garden Magazine and also featured in Ideal Homes and Heat Magazine. 


Our baskets have also recently been recommended by Stacey Solomon and we have a mention in her new book 'Tap to Tidy'. She says we are one of the top 20 kids brands to check out for 2021!
All new designs are tested on my own children, to gauge their response, and the designs they love are added to the Bellybambino collection. Quality, together with a boho, Scandinavian feel gives Bellybambino its unique edge.
Just because the toys are tidied away, doesn't mean the fun has to stop!
We also appeared on BBC1 Dragons' Den. Series 20, Episode 13. Have a watch on BBCiplayer to see how we got on!